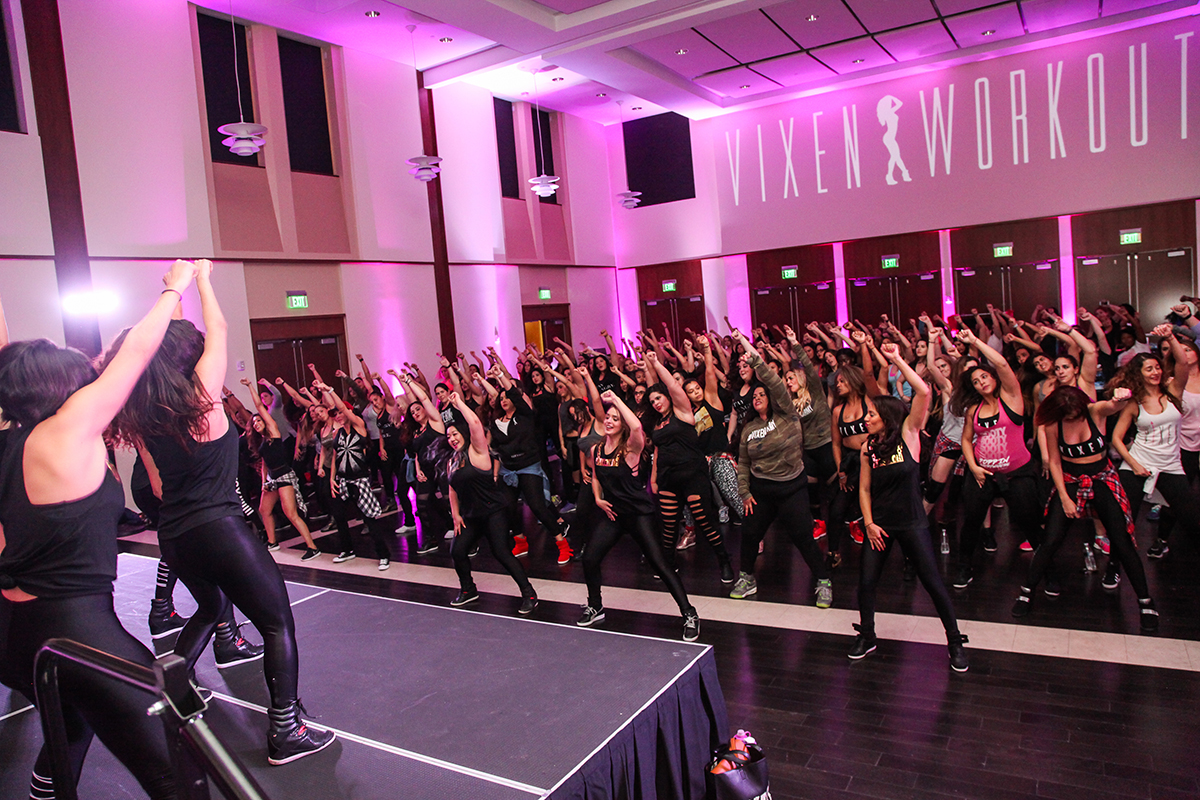 INTENSE HIP-HOP CARDIO
Vixen Workout's intense Hip-Hop cardio has taken the dance fitness scene by storm. Inspired by moves performed by your favorite artists and the Miami nightlife, this women's Dance Workout delivers easy to learn combinations that provide a full body workout and an experience unlike any other.

Each Vixen Workout creates a fun club atmosphere where women can let loose, forget responsibilities, and transform into their "alter-ego" or as we say "getting your Beyonce, Ciara, Rihanna on". Women will be completing intense muscle toning movements hidden by clever choreography, loud music, and fun!
New Vixens can expect to burn 400-600 calories in 60 minutes! Once you've got the moves down, you can expect to burn up to 1,000 calories in 60 minutes!
WHAT DO I WEAR
We encourage you to wear shoes you are most comfortable dancing in. We suggest sneakers or sneaker wedges. The rest of your look should be your finest..... leggings, cute tanks, and your favorite lipstick. And don't forget a flannel to throw around your waist!
WHAT DO I BRING